Hollyren has always been closely linked to "women" and "beauty" since its inception. With International Women's Day approaching on March 8th, we've prepared a diverse range of activities for our female employees, hoping they can indulge in beauty, discover beauty, and experience beauty beyond their daily work.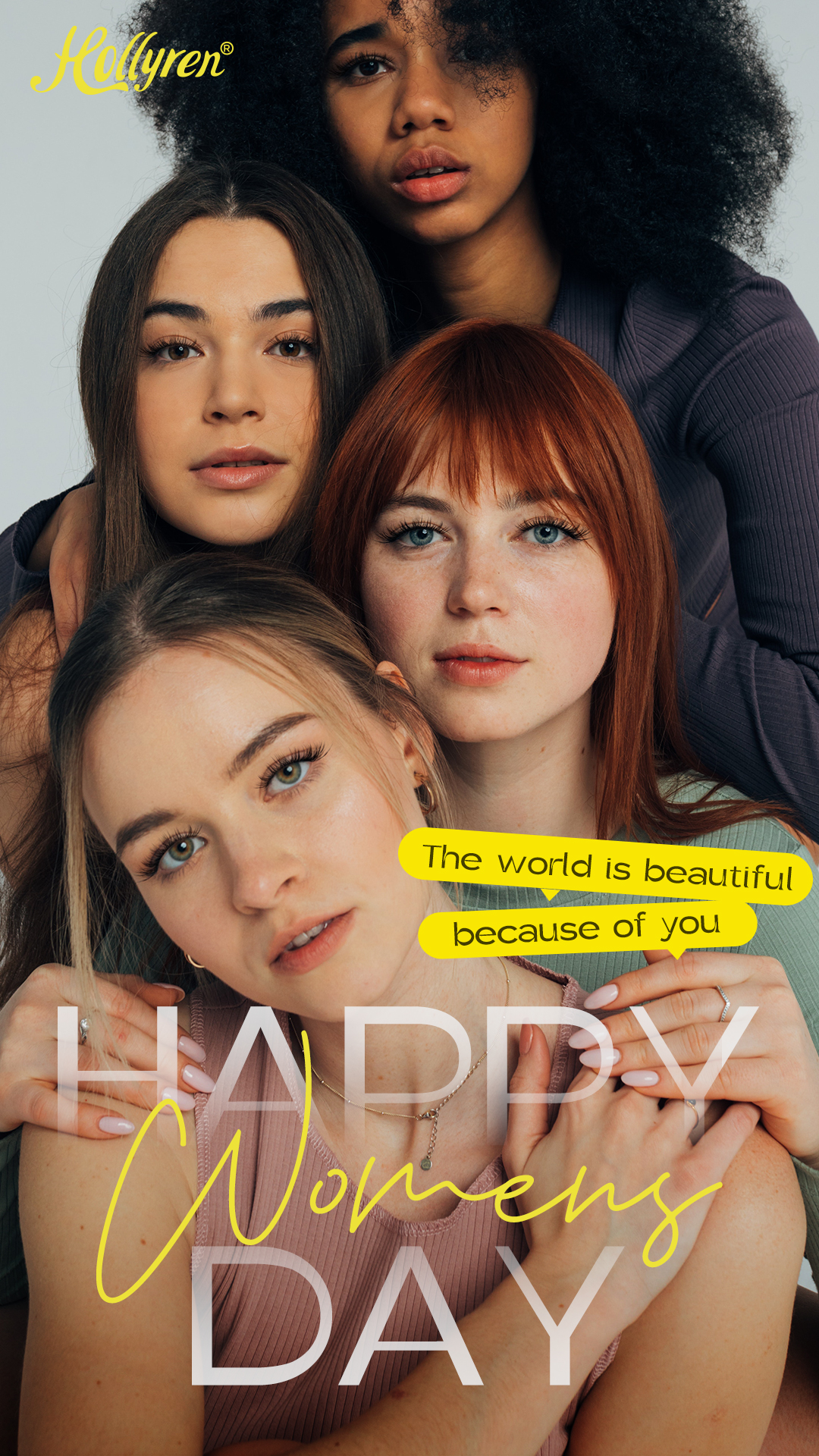 Open House Experience - Discover the Beauty Within
Our HR team has organized a two-hour open house experience for all female employees, allowing them to discover the transformative power of false eyelashes. In addition to the fun open house event, Hollyren will also provide our female employees with a small gift and reduce their working hours today, giving them more time to celebrate their special day.
Hollyren's Ongoing Commitment to Women's Needs
At Hollyren, our commitment to women's beauty extends far beyond a single holiday. In recent years, women around the world have become increasingly demanding of the comfort and quality of false eyelashes. Traditional false lashes often fail to meet these basic needs, as they can easily become uncomfortable and irritating. Recognizing this trend, Hollyren established a dedicated research and development team to design, experiment, and produce ultra-soft stem false eyelashes that meet women's comfort needs. Following the launch of our ultra-soft stem lashes, Hollyren received numerous inquiries from partners all over the world seeking to collaborate and leverage our innovative products to drive growth.
Unleashing Women's Power: Hollyren is Coming to Italy with You
March isn't just about International Women's Day - we've got even more good news to share! Hollyren has received an invitation to participate in the Bologna International Beauty Exhibition in Italy on March 16th. Our female business leaders are confident and enthusiastic about this opportunity, saying, "we are truly passionate about this business and eager to spread Hollyren's eyelash concept and products to a global audience. Our ultimate goal is to showcase Hollyren's unique expertise in the eyelash industry and forge partnerships with brand merchants worldwide."
BACK TO THE LIST